A range of jewellery and accessories for women who want a little bit of magic not a whole lot of mass-production.
About Iskia
Iskia was created to bring heart and healing into fashion. The year was 2015, and after 15 years of running my Queensland fashion boutique, I realised how utterly confusing it was for women to find the right piece of clothing that would make them feel the way they wanted. Vertical stripes or horizontal stripes? With a belt or high-waisted? Prints or monochrome? After years of steering customers through this fashion minefield, I realised that things could be a lot simpler. There is nothing easier than the addition of a heartfelt piece of jewellery or stylish accessory to transform an outfit and make a woman feel amazing.
Iskia was born.
Iskia is a range of hand-crafted jewellery and accessories that make people feel good. When you choose or are drawn to a piece, you should trust that it is the right one for you at that point in time. Each stone has a purpose and a unique healing benefit. Our jewellery is one of a kind and is set with its own intention to heal, guide and help you in its own special way – or just feel like you. It's minimum effort and no scary price tag.
Can jewellery really make life that much easier?
Oh, yes. Yes, it can. Add a pair of rose quartz dangle earrings, and you'll feel like a goddess. How about a beautiful necklace to elongate the neck? Grab a classic clutch, and you have the secret to looking amazing every day. Need to shine for a special occasion? A killer pair of statement earrings is all you need.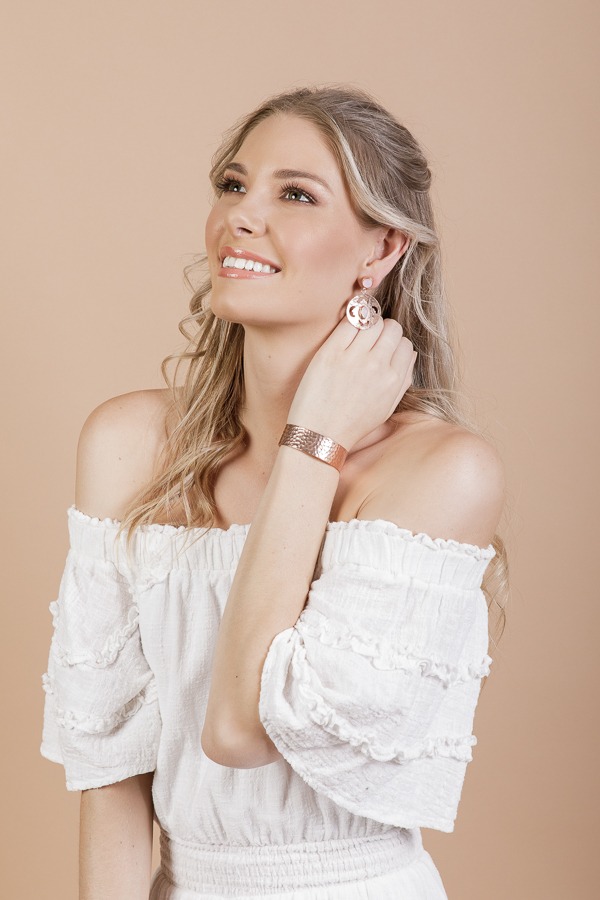 Designed in Australia
and hand-crafted by a
small team of local
artisans.
Iskia is stocked in more
than 100 boutiques
throughout Australia and
New Zealand.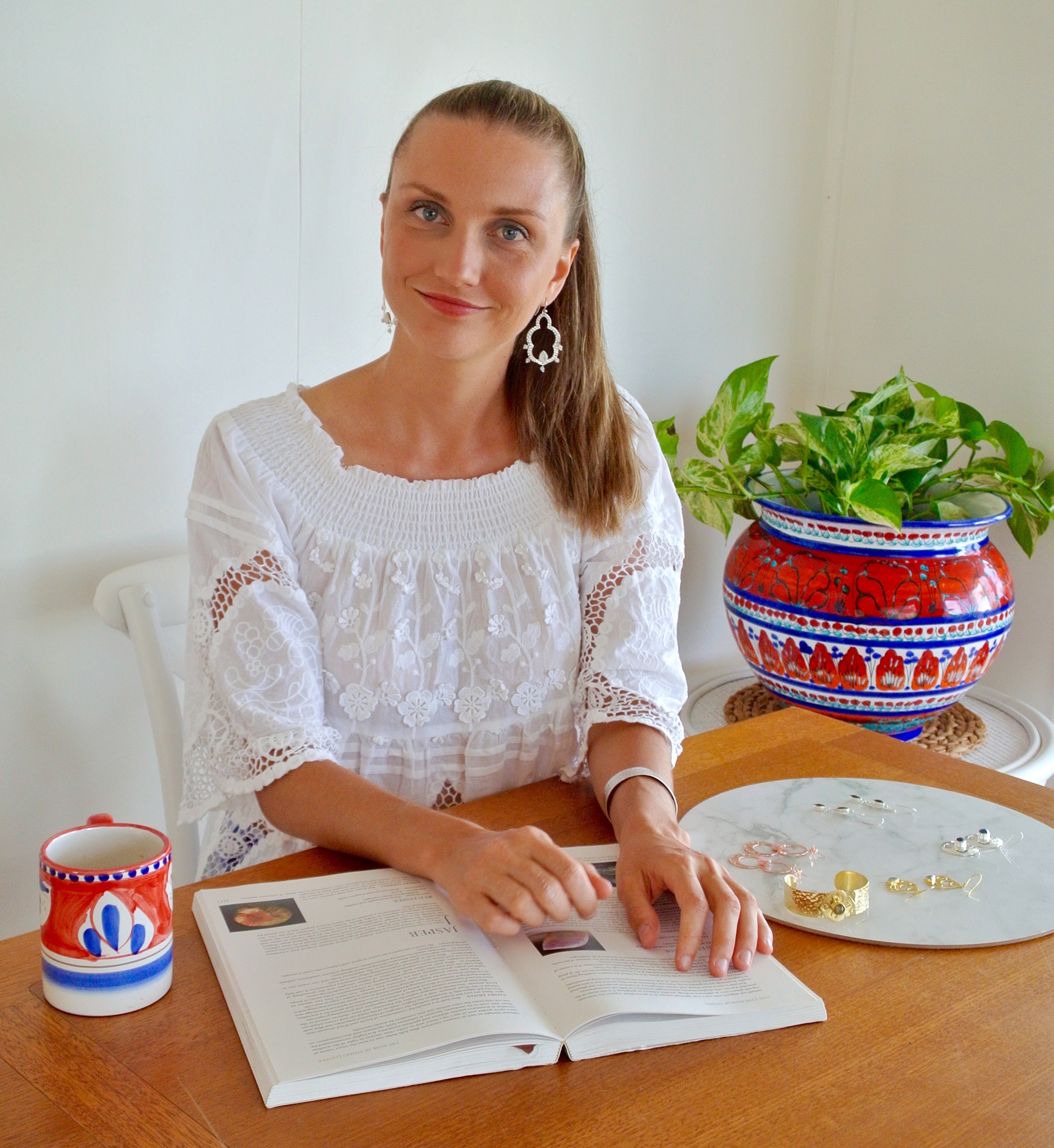 There was never really any doubt that I would do anything else other than fashion. I opened my first fashion boutique at the age of 17 and to be honest, I haven't stopped since.
From running successful stores to designing my own creations, I can confidently say that Iskia is my proudest achievement.
After oodles of years working in retail fashion, I was moved by how women changed as they moved through life. How motherhood, ageing, stress, or life's big moments would challenge a woman and how she felt about herself. Women would come to me to help them find something to make them feel good again.
And it all came back to jewellery. When a woman who felt completely overwhelmed added a beautiful piece of jewellery to an outfit, her face would light up, and everything changed.
The first Iskia collection came from months of researching, designing and creating samples. I was determined to avoid mass-production and to incorporate the beautiful healing elements of stones, crystals and filigree detail.
The only way I was going to achieve what I wanted was to design each piece myself.
Today, Iskia is made up of a team of talented artisans. But I still design each piece and spend my spare time devouring books on precious stones. I am enchanted by the emotional and physical healing that comes from wearing a beautiful stone close to your body.
Lots of love Emma xx.
"I hope that with every piece worn, my passion and love is reflected through the beautiful details, the glisten of the stones and the way you feel when you wear it.".

"The thought of wearing jewellery that also has healing properties makes me feel that we are creating fashion with purpose."
When you purchase from Iskia, you'll see:
The hand-crafted details that make each piece unique
Beautiful polished stones that glisten from different angles
Intricate patterns that are exclusively designed for you
What you won't see but should know is:
The hours it took to design and hand-make each piece
The gratitude we feel from your purchase
The healing and cleansing properties of each stone, carefully chosen to help increase energetic vibration and expand positivity
The feeling of calmness, clarity, energy and intuition
The smile on your face when you see your piece for the first time